Smart Benefits: 2019 Commercial Health Insurance Rates Approved
Monday, September 03, 2018
Rob Calise, GoLocalWorcester Business/Health Expert
The Office of the Health Insurance Commissioner recently announced approval of health insurance premium rates for 2019.
Average rate changes for all commercial markets range from a decrease of 5.0% to an increase of 10.3%.
The main drivers of premiums continue to be increases in prescription drug costs and hospital outpatient costs as well as federal policy changes.
The approved rate changes are as follows: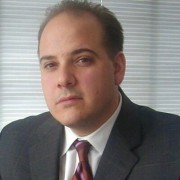 Rob Calise is the Managing Director, Employee Benefits of The Hilb Group of New England, where he helps clients control the costs of employee benefits by focusing on consumer-driven strategies and on how to best utilize the tax savings tools the government provides. Rob serves as Chairman of the Board of United Benefit Advisors, and is a board member of the Blue Cross & Blue Shield of RI Broker Advisory Board, United HealthCare of New England Broker Advisory Board and Rhode Island Business Healthcare Advisors Council. He is also a member of the National Association of Health Underwriters (NAHU), American Health Insurance Association (AHIA) and the Employers Council on Flexible Compensation (ECFC), as well as various human resource associations. Rob is a graduate of Bryant University with a BS in Finance