Smart Benefits: 4 Things to Know About Inclement Weather & Closing Policies
Monday, September 17, 2018
Rob Calise, GoLocalWorcester Business/Health Expert
With hurricane season underway, employers want to make sure employees are safe. And that means closures are sometimes inevitable. Here's what you need to know about closing due to a weather emergency.
Have a Policy: Make sure your employee handbook contains an inclement weather policy that outlines issues like how you'll make closure determinations, announce closings to all employees, and handle pay.
Spell Out Employees' Rights: Hourly and salaried employees are treated differently when it comes to work hours. Nonexempt employees, under the FLSA, are only required to be paid for the hours they work so if the business is closed for the entire day, they're not entitled to any payment. Salaried, or exempt, employees on the other hand must be paid if the office is closed as long as they are available to work and worked any portion of the payroll week. (That means a business doesn't have to pay exempt employees if weather focuses a closure for a full workweek since no work was performed.)
Consider Your Vacation Policies: Depending on an employer's policies, employees can be allowed, or required, to use vacation or paid time off for business closures because of inclement weather.
Beware Those Who Report to Work: In Rhode Island, and certain other states, nonexempt employees who show up as scheduled to a closed workplace must be paid for a certain set minimum amount of time. Even if they don't perform any work, the state requires they be paid for at least three hours at their regular rate.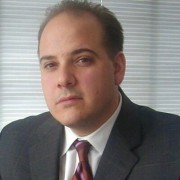 Rob Calise is the Managing Director, Employee Benefits of The Hilb Group of New England, where he helps clients control the costs of employee benefits by focusing on consumer-driven strategies and on how to best utilize the tax savings tools the government provides. Rob serves as Chairman of the Board of United Benefit Advisors, and is a board member of the Blue Cross & Blue Shield of RI Broker Advisory Board, United HealthCare of New England Broker Advisory Board and Rhode Island Business Healthcare Advisors Council. He is also a member of the National Association of Health Underwriters (NAHU), American Health Insurance Association (AHIA) and the Employers Council on Flexible Compensation (ECFC), as well as various human resource associations. Rob is a graduate of Bryant University with a BS in Finance