Smart Benefits: ACA Update - Continue to Comply
Monday, August 06, 2018
Rob Calise, GoLocalWorcester Business/Health Expert
Despite repeal attempts, the Affordable Care Act is still operational. And while the individual mandate will be eliminated in 2019, the employer mandate is still in effect. Here's what Applicable Large Employers (ALEs) need to remember to ensure continued compliance.
Tracking: ALEs must track employee hours and determine whether they employ an average of at least 50 full-time employees, including full-time equivalent workers.
Health Insurance Offers: Employers need to give full-time employees the chance to enroll in minimum value, minimum essential coverage that's affordable.
Reporting: Employers' offers of health insurance must be reported to the IRS with Forms 1094-C and 1095-C, which are used to determine if an ALE owes a payment under the shared responsibility provision and whether employees are eligible for the premium tax credit.
Penalties: If ALEs are responsible for a shared responsibility payment, they'll receive a letter from the IRS – letter 226J – stating that they're out of compliance with the employer mandate and listing estimated penalties. Any employer who receives one and doesn't respond will receive a Notice and Demand for the payment proposed.
Uncertainty persists around the ACA, with multiple legal challenges about the constitutionality of the law. But for now, the majority of the law remains intact so employers should continue to comply with the remaining elements.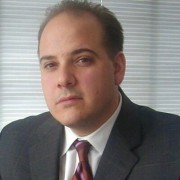 Rob Calise is the Managing Director, Employee Benefits of The Hilb Group of New England, where he helps clients control the costs of employee benefits by focusing on consumer-driven strategies and on how to best utilize the tax savings tools the government provides. Rob serves as Chairman of the Board of United Benefit Advisors, and is a board member of the Blue Cross & Blue Shield of RI Broker Advisory Board, United HealthCare of New England Broker Advisory Board and Rhode Island Business Healthcare Advisors Council. He is also a member of the National Association of Health Underwriters (NAHU), American Health Insurance Association (AHIA) and the Employers Council on Flexible Compensation (ECFC), as well as various human resource associations. Rob is a graduate of Bryant University with a BS in Finance