Smart Benefits: Could 401(k)s be the Answer to Student Debt Repayment Benefits?
Monday, September 24, 2018
Rob Calise, GoLocalWorcester Business/Health Expert
In a move that could enable employers nationwide to help young employees, a recent private letter ruling from the IRS stated that the requesting company could make nonelective contributions to an employee's 401(k) conditioned on the worker making student loan repayments and it wouldn't violate the "contingent benefit" prohibition.
The ruling effectively treats the match on student loan repayments just like a regular match, allowing the employer to contribute to employees' 401(k)s while workers reduce their debt. And that means employees at the company no longer have to make the difficult choice between paying off loans or saving for retirement.
Could your company offer something similar? Not yet. The ruling was a private one so it can't be used as precedent. Your company would need to request its own such ruling or await formal guidance from the IRS on the issue.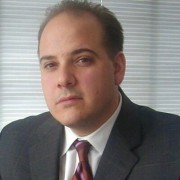 Rob Calise is the Managing Director, Employee Benefits of The Hilb Group of New England, where he helps clients control the costs of employee benefits by focusing on consumer-driven strategies and on how to best utilize the tax savings tools the government provides. Rob serves as Chairman of the Board of United Benefit Advisors, and is a board member of the Blue Cross & Blue Shield of RI Broker Advisory Board, United HealthCare of New England Broker Advisory Board and Rhode Island Business Healthcare Advisors Council. He is also a member of the National Association of Health Underwriters (NAHU), American Health Insurance Association (AHIA) and the Employers Council on Flexible Compensation (ECFC), as well as various human resource associations. Rob is a graduate of Bryant University with a BS in Finance