Smart Benefits: Employee Purchase Programs: Making Buying Power a Benefit
Monday, February 04, 2019
Rob Calise, GoLocalWorceser Business/Health Expert
To alleviate workers' financial stress, some larger companies, associations and government agencies are going beyond simply discounts and offering employee purchasing programs. Here's what you need to know to decide if it's worth adding this type of voluntary benefit to your package.
Employee Purchase Program Defined: An employee purchase program allows employees the opportunity to buy a wide range of products and services online through payroll deduction, enabling them to avoid incurring credit card debt or interest charges for the purchases.
How They Work: Working within set spending limits, employees purchase available offerings and make payments over time (up to 12 months) through automated payroll deductions. Employees also have the option to make a lump sum payment to pay off their purchases early. Transactions are between the employee and vendor, and not the company, so any product returns must be initiated with the vendor.
Benefits to Employers and Employers: Employers who offer employee purchase programs can make their benefits package more attractive and address employee financial stress at the same time without taking on any additional administrative burden or resources. The upside for workers is that they can buy brand-name products and services like electronics, appliances, travel, automotive care, and more, regardless of their credit history or available cash.
Implementing a Program: You can offer a program as a voluntary benefit at no or low cost to employees. An employee purchase program vendor can establish a turn-key plan for your organization, set eligibility requirements, handle enrollment, and so on.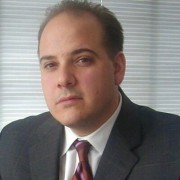 Rob Calise is the Managing Director, Employee Benefits of The Hilb Group of New England, where he helps clients control the costs of employee benefits by focusing on consumer-driven strategies and on how to best utilize the tax savings tools the government provides. Rob serves as Chairman of the Board of United Benefit Advisors, and is a board member of the Blue Cross & Blue Shield of RI Broker Advisory Board, United HealthCare of New England Broker Advisory Board and Rhode Island Business Healthcare Advisors Council. He is also a member of the National Association of Health Underwriters (NAHU), American Health Insurance Association (AHIA) and the Employers Council on Flexible Compensation (ECFC), as well as various human resource associations. Rob is a graduate of Bryant University with a BS in Finance