Smart Benefits: Faith-Based Healthcare Sharing: an Option to Insurance?
Monday, September 10, 2018
Rob Calise, GoLocalWorcester Business/Health Expert
One of the exemptions to the individual shared responsibility provision of the Affordable Care Act is participation in a health care sharing ministry. And according to the Alliance of Health Care Sharing Ministries, there are over 1 million healthcare sharing participants today. But just what is a health care sharing ministry and how can an individual decide if it's right for them?
Health Care Sharing Ministry Defined
A health care sharing ministry is an organization whose members share a common set of ethical or religious beliefs and have shared medical expenses in accordance with those beliefs. Participants pay a monthly membership fee (akin to a premium) and the equivalent of a deductible, then when they have a medical need, they submit a claim to the group. If approved, the payment is covered.
Program Coverage
While the ministries allow participants to share health care costs, they can deny membership to those with pre-existing conditions. They may also reject certain claims that traditional insurers can't and don't necessarily cover all of the same care, such as preventative treatment, so you may not know what expenses you'll be responsible for. But despite offering less certainty than insurance, what makes the ministries appeal to some is the cost.
A Cost Comparison
According to Consumer Reports, these religion-based cost sharing programs generally cost less than traditional health insurance so may be attractive to those who lack employer-sponsored coverage. But be aware that solvency isn't required so there's no safety net if the organization runs into financial trouble.
Sound interesting? The health care sharing ministries aren't for everyone. Be sure to read the fine print before deciding if one is right for you.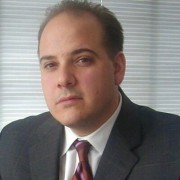 Rob Calise is the Managing Director, Employee Benefits of The Hilb Group of New England, where he helps clients control the costs of employee benefits by focusing on consumer-driven strategies and on how to best utilize the tax savings tools the government provides. Rob serves as Chairman of the Board of United Benefit Advisors, and is a board member of the Blue Cross & Blue Shield of RI Broker Advisory Board, United HealthCare of New England Broker Advisory Board and Rhode Island Business Healthcare Advisors Council. He is also a member of the National Association of Health Underwriters (NAHU), American Health Insurance Association (AHIA) and the Employers Council on Flexible Compensation (ECFC), as well as various human resource associations. Rob is a graduate of Bryant University with a BS in Finance