Smart Benefits: Five Steps to Managing Leave
Monday, March 26, 2018
Rob Calise, GoLocalWorcester Business/Health Expert
With increasing leave laws, and employee requests, more workers than ever are taking time off. Not only does this put added pressure on HR staff to meet legal requirements, but they also have to make sure sufficient employees are available at all times to protect morale.
So what's the best way to manage leave to ensure compliance while optimizing productivity?
Stay Informed. Federal, state and local laws spell out what companies must do in terms of leave. And the complexity of the rules, from tracking to notification, can be challenging. To ensure you're meeting the requirements, be sure to stay abreast of the latest changes.
Educate. From FMLA and disability to other types like bereavement leave, be sure to train managers and supervisors about leave-related requirements and ways to ensure eligible employees don't abuse leave.
Be Consistent. While leave requests can be very personal in nature, the policies can't be. Be sure to outline clear, written policies and inform all employees of them. And enforce the policies consistently to ensure fair treatment of all employees.
Empathize. In some cases, leave represents a very difficult time in an employee's life. Even if their absence poses difficulties for the company, be sure to be supportive in order to elevate workplace morale.
Fill the Gap. Ask employees to request leave in advance, when possible, and use the time to create a plan to cover employees' job responsibilities when they're out. That may mean reapportioning their responsibilities among other staff or hiring temporary workers.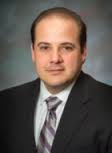 Rob Calise is the Managing Director, Employee Benefits of The Hilb Group of New England, where he helps clients control the costs of employee benefits by focusing on consumer-driven strategies and on how to best utilize the tax savings tools the government provides. Rob serves as Chairman of the Board of United Benefit Advisors, and is a board member of the Blue Cross & Blue Shield of RI Broker Advisory Board, United HealthCare of New England Broker Advisory Board and Rhode Island Business Healthcare Advisors Council. He is also a member of the National Association of Health Underwriters (NAHU), American Health Insurance Association (AHIA) and the Employers Council on Flexible Compensation (ECFC), as well as various human resource associations. Rob is a graduate of Bryant University with a BS in Finance