Smart Benefits: How to Answer Employees' Call for Personalized Benefits
Monday, November 19, 2018
Rob Calise, GoLocalWorcester Business/Health Expert
To boost employee satisfaction, employers are increasingly moving to more personalized benefits. By offering options that allow employees to tailor a plan that's best for them, this approach will not only enhance worker choice, but their loyalty as well.
If you're thinking about shifting from one-size-fits all to more customized plans, here are some tips to make them work for your organization:
Offer Something for Everyone: To increase options to suit a multigenerational workforce, consider enhancing your voluntary offerings with programs like student-loan repayment or financial wellness for younger workers or elder care to appeal to Baby Boomers. To make sure the plans deliver value, get employee feedback first on the options they want
Consider Nontraditional Alternatives: To round out your offerings, look at other perks you can add to the mix. For example, since top on employee wish lists is flexibility in the workday, consider allowing flexible hours or telecommuting. Or extend paid parental leave to meet the demands of Millennials. Even cultural changes like free snacks or fitness classes can speak to workers.
Tailor Communications as Well: One way to highlight the range of choice you're offering is to package benefits according to life stage and tailor communications around them. So consider having different outreach that's triggered based on life events like marriage, the birth of a child, critical illness, or retirement that highlights what you have to offer.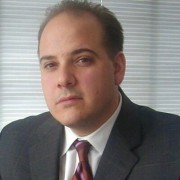 Rob Calise is the Managing Director, Employee Benefits of The Hilb Group of New England, where he helps clients control the costs of employee benefits by focusing on consumer-driven strategies and on how to best utilize the tax savings tools the government provides. Rob serves as Chairman of the Board of United Benefit Advisors, and is a board member of the Blue Cross & Blue Shield of RI Broker Advisory Board, United HealthCare of New England Broker Advisory Board and Rhode Island Business Healthcare Advisors Council. He is also a member of the National Association of Health Underwriters (NAHU), American Health Insurance Association (AHIA) and the Employers Council on Flexible Compensation (ECFC), as well as various human resource associations. Rob is a graduate of Bryant University with a BS in Finance