Smart Benefits: How to Boost Productivity When Spring Fever Hits
Monday, May 14, 2018
Rob Calise, GoLocalWorcester Business/Health Expert
With the warm sun and rising temperatures, spring signals a time to get outside. And for some employees, that means daydreaming, longer lunches or walks at break time, or even cutting out of work a bit earlier. How can you keep productivity up when spring fever hits?
Be Flexible: Try offering flexible schedules so workers can have a better work-life balance when the weather's good.
Enhance the Workspace: Bring the outside in by decorating with plants and flowers, opening the windows, and scenting the air with fresh fragrances.
Plan an Outdoor Team Event: To get employees outside, plan a team building event or even a picnic that takes advantage of the sunshine.
Extend the Office: Depending on your location, you may be able to offer outdoor workspaces where people can bring their laptops and connect to WiFi or areas to hold walking meetings.
Offer New Challenges: Spring's distractions may not be the only thing affecting worker productivity. They may also be bored with their tasks so consider this season to engage them with a special project or team.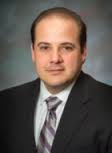 Rob Calise is the Managing Director, Employee Benefits of The Hilb Group of New England, where he helps clients control the costs of employee benefits by focusing on consumer-driven strategies and on how to best utilize the tax savings tools the government provides. Rob serves as Chairman of the Board of United Benefit Advisors, and is a board member of the Blue Cross & Blue Shield of RI Broker Advisory Board, United HealthCare of New England Broker Advisory Board and Rhode Island Business Healthcare Advisors Council. He is also a member of the National Association of Health Underwriters (NAHU), American Health Insurance Association (AHIA) and the Employers Council on Flexible Compensation (ECFC), as well as various human resource associations. Rob is a graduate of Bryant University with a BS in Finance