Smart Benefits: How to Respond to a Letter 226J
Monday, March 11, 2019
Rob Calise, GoLocalWorcester Business/Health Expert
Now that the deadline to file the 2018 Forms 1094-C/1095-C by paper has passed and the electronic submission deadline is just weeks away, what's next? Depending on your submission, you could receive IRS letter 226-J at some point in the future.
Letter 226-J is the initial letter issued to Applicable Large Employers (ALEs) to notify them that they may be liable for an Employer Shared Responsibility Payment (ESRP). The determination of whether an ALE may be liable for an ESRP and the proposed amount in Letter 226-J are based on the information reported on Forms 1094-C and 1095-C filed by the ALE and the individual income tax returns filed by the ALE's employees.
If you receive a letter, according to the IRS, here's what you need to do:
Carefully read your letter and attachments since they explain the ESRP process and the steps to take if you agree or disagree with the proposed ESRP computation.
Complete the response form (Form 14764) indicating your agreement or disagreement with the letter.
If you disagree with the proposed ESRP liability, provide a full explanation of your disagreement and/or indicate changes needed on Form 14765 (PTC Listing). Return all documents as instructed in the letter by the response date.
If you agree with the proposed ESRP liability, follow the instructions to sign the response form and return with full payment in the envelope provided.
For answers to common questions about Letter 226-J, visit the IRS website.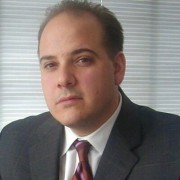 Rob Calise is the Managing Director, Employee Benefits of The Hilb Group of New England, where he helps clients control the costs of employee benefits by focusing on consumer-driven strategies and on how to best utilize the tax savings tools the government provides. Rob serves as Chairman of the Board of United Benefit Advisors, and is a board member of the Blue Cross & Blue Shield of RI Broker Advisory Board, United HealthCare of New England Broker Advisory Board and Rhode Island Business Healthcare Advisors Council. He is also a member of the National Association of Health Underwriters (NAHU), American Health Insurance Association (AHIA) and the Employers Council on Flexible Compensation (ECFC), as well as various human resource associations. Rob is a graduate of Bryant University with a BS in Finance