Smart Benefits: MA Pay History Ban Will Change Local Recruitment
Monday, April 30, 2018
Rob Calise, GoLocalWorcester Business/Health Expert
For employers in Massachusetts or those in Rhode Island or other states hiring Massachusetts-based employees, July 1 will mandate a change in their recruitment process following passage of the Massachusetts Equal Pay Act (MEPA).
The law is intended to close the wage gap between male and female workers by broadening the definition of comparable work and prohibiting employers from paying different wages to different genders for comparable work, unless justified based on one of six factors, including a seniority or merit system.
It also imposes another new restriction: employers will no longer be able to ask job applicants about their salary or salary history. To comply, be sure to review your employment applications and pre-employment inquiry forms to ensure they no longer ask about salary history. And train anyone involved in the interview process about questions to avoid. For example, even though questions about salary expectations may be okay, they can't be designed to get information about an applicant's salary history.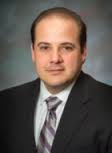 Rob Calise is the Managing Director, Employee Benefits of The Hilb Group of New England, where he helps clients control the costs of employee benefits by focusing on consumer-driven strategies and on how to best utilize the tax savings tools the government provides. Rob serves as Chairman of the Board of United Benefit Advisors, and is a board member of the Blue Cross & Blue Shield of RI Broker Advisory Board, United HealthCare of New England Broker Advisory Board and Rhode Island Business Healthcare Advisors Council. He is also a member of the National Association of Health Underwriters (NAHU), American Health Insurance Association (AHIA) and the Employers Council on Flexible Compensation (ECFC), as well as various human resource associations. Rob is a graduate of Bryant University with a BS in Finance