Smart Benefits: More Employers are Offering Telehealth – Should You?
Monday, December 17, 2018
Rob Calise, GoLocalWorcester Business/Health Expert
In the National Business Group on Health's Large Employers' 2019 Health Care Strategy and Plan Design Survey, 51 percent of employers identified implementing more virtual care solutions as their top health care initiative in 2019. Should you consider a telehealth offering for your employees?
Telemedicine allows employees to use communications technology to gain 24/7 access to a live doctor from their phone, laptop or tablet. The calls can be used for diagnosis, remote monitoring, prescription orders and lab orders for things like minor illnesses or chronic conditions. The benefits to employees? The care provided is:
Convenient: Employees can easily consult with a doctor from anywhere – work, home or a vacation spot – and have a visual exam as well through the use of video.
Immediate: Rather than driving long distances to seek care, waiting weeks for an appointment or spending long hours in a doctor's office or walk-in, telemedicine appointments can happen immediately.
Comprehensive: The doctor will review a member's symptoms and develop a treatment plan. In case of emergency, the member will be advised where to see immediate care.
And the value to employers? Savings. By giving immediate access to a doctor, the hope is that employees will avoid more costly visits to an ER or urgent care center. The average cost of a virtual telemedicine visit is often sometimes even significantly less than a trip to the member's primary care physician. Plus, by delivering services when patients need them, telehealth can improve outcomes to further reduce costs.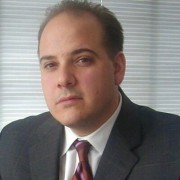 Rob Calise is the Managing Director, Employee Benefits of The Hilb Group of New England, where he helps clients control the costs of employee benefits by focusing on consumer-driven strategies and on how to best utilize the tax savings tools the government provides. Rob serves as Chairman of the Board of United Benefit Advisors, and is a board member of the Blue Cross & Blue Shield of RI Broker Advisory Board, United HealthCare of New England Broker Advisory Board and Rhode Island Business Healthcare Advisors Council. He is also a member of the National Association of Health Underwriters (NAHU), American Health Insurance Association (AHIA) and the Employers Council on Flexible Compensation (ECFC), as well as various human resource associations. Rob is a graduate of Bryant University with a BS in Finance