Smart Benefits: New Disability Claims Procedure In Effect Today
Monday, April 02, 2018
Rob Calise, GoLocalWorcester Business/Health Expert
The U.S. Department of Labor (DOL) recently announced that final regulations updating the process requirements for claims involving disability benefit determinations will take effect on April 2, 2018. These new rules require all ERISA-governed plans that provide disability benefits to make significant modifications to the way disability benefits claims are reviewed and decided. The final regulations cover employer-sponsored short- and long-term disability plans (STD and LTD), as well as retirement plans providing disability benefits where the plan fiduciary, rather than the disability insurer or a third party, make the determination of disability.
All ERISA-governed plans are required by Section 503 of ERISA to have claims procedures that provide for a full and fair review of claims. Regulations issued under Section 503 contain detailed direction as to the claims process, including timeframes, notice requirements, notice content, and qualifications for claims reviewers. In 2010, under the Affordable Care Act, claims procedures for group health plans were enhanced significantly, while procedures for disability plans were unchanged. The new rules attempt to align the rules governing disability claims with the requirements applicable to group health plans.
The revised rules now include the following new protections for claimants:
Disclosure of the basis for disagreeing with a third party. Adverse benefit determinations have to contain a discussion of the decision, including the basis for disagreeing with any disability determination by the Social Security Administration ("SSA") or the views of any treating physician or vocational professional who evaluated the claimant.
Right to review and respond with new information before final decision. Prior to a decision on appeal, a plan will be required to provide the claimant, free of charge, any new or additional evidence considered, relied upon, or generated by (or at the direction of) the plan in connection with the claim, as well as any new or additional rationale for a denial. The claimant must then be given a reasonable opportunity to respond to such new or additional evidence or rationale.
Strict compliance and possible unfavorable standard of review by a court. If a plan fails to strictly adhere to all ERISA procedural requirements when processing a disability claim (except for certain minor errors), this failure may now trigger the claimant's right to file a lawsuit in court under Section 502(a) of ERISA, even before the plan's procedures are exhausted. In that case, a court may not give special deference to the plan's decision, instead using a de novo standard of review that is generally less favorable to the employer.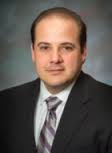 Rob Calise is the Managing Director, Employee Benefits of The Hilb Group of New England, where he helps clients control the costs of employee benefits by focusing on consumer-driven strategies and on how to best utilize the tax savings tools the government provides. Rob serves as Chairman of the Board of United Benefit Advisors, and is a board member of the Blue Cross & Blue Shield of RI Broker Advisory Board, United HealthCare of New England Broker Advisory Board and Rhode Island Business Healthcare Advisors Council. He is also a member of the National Association of Health Underwriters (NAHU), American Health Insurance Association (AHIA) and the Employers Council on Flexible Compensation (ECFC), as well as various human resource associations. Rob is a graduate of Bryant University with a BS in Finance