Smart Benefits: Offering Competitive Compensation? Find Out
Monday, January 21, 2019
Rob Calise, GoLocalWorcester Business/Health Expert
The start of a new year often marks a time when employees set personal and professional goals for themselves.
And a common one is increasing their salaries. Whether you're hiring new employees or reviewing the pay of existing ones, here are some ways to check if your wages are competitive so you don't lose talent to another company.
Review Job Descriptions: Review your job descriptions against external jobs with the same responsibilities to glean the market rate for similar roles. Keep in mind that factors like location and the size of the business may impact what's appropriate pay for your particular company.
Check Salary Surveys: Many independent, third-party salary surveys are available for purchase or at no cost that contain information collected from several employers of different size, industry, etc. Some even allow you to review employee benefits offered to benchmark your total compensation package.
Ask Around: With pay transparency increasing, many companies are willing to talk more openly about what they pay workers. So if you have a colleague in the industry or belong to a business group or association, it may be worth asking about their pay ranges for certain roles.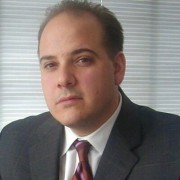 Rob Calise is the Managing Director, Employee Benefits of The Hilb Group of New England, where he helps clients control the costs of employee benefits by focusing on consumer-driven strategies and on how to best utilize the tax savings tools the government provides. Rob serves as Chairman of the Board of United Benefit Advisors, and is a board member of the Blue Cross & Blue Shield of RI Broker Advisory Board, United HealthCare of New England Broker Advisory Board and Rhode Island Business Healthcare Advisors Council. He is also a member of the National Association of Health Underwriters (NAHU), American Health Insurance Association (AHIA) and the Employers Council on Flexible Compensation (ECFC), as well as various human resource associations. Rob is a graduate of Bryant University with a BS in Finance