Smart Benefits: Penalty Hikes for Workplace Law Violations Announced
Monday, March 19, 2018
Rob Calise, GoLocalWorcester Business/Health Expert
The Department of Labor recently issued a final rule that includes inflation-adjusted increases for civil monetary penalties for violations of ERISA, FLSA, FMLA, and OSHA, among other laws.
Among the increased amounts are:
ERISA: Failure to file a Form 5500 now carries up to a $2,140 maximum penalty. Failure to provide a Summary of Benefits coverage now has a maximum penalty of $1,128. For failure to furnish information requested by the DOL, the per day maximum is now $152. And failure to inform employees of CHIP coverage opportunities has a max penalty of $114 per day.
OSHA: The penalty for serious violations increased to a max of $12,934, as did the max penalty for other-than-serious violations and posting requirement violations. For willful or repeated offenses, the maximum is now $129,336.
FMLA: The penalty increased slightly to a max of $169 for willful violations of the posting requirement.
FLSA: The maximum penalty for repeated or willful violations of minimum wage or overtime rules is now up to $1,964.
For a chart of all new penalty amounts, click here. The new levels apply to any penalties assessed after January 2, 2018, for violations occurring after November 2, 2015.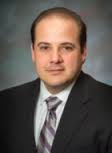 Rob Calise is the Managing Director, Employee Benefits of The Hilb Group of New England, where he helps clients control the costs of employee benefits by focusing on consumer-driven strategies and on how to best utilize the tax savings tools the government provides. Rob serves as Chairman of the Board of United Benefit Advisors, and is a board member of the Blue Cross & Blue Shield of RI Broker Advisory Board, United HealthCare of New England Broker Advisory Board and Rhode Island Business Healthcare Advisors Council. He is also a member of the National Association of Health Underwriters (NAHU), American Health Insurance Association (AHIA) and the Employers Council on Flexible Compensation (ECFC), as well as various human resource associations. Rob is a graduate of Bryant University with a BS in Finance