Smart Benefits: Proposed Rule to Alleviate Reporting Burden on Large Businesses
Monday, August 13, 2018
Rob Calise, GoLocalWorcester Business/Health Expert
On July 30, OSHA published a proposed rule that would rescind the requirement for businesses with 250 or more employees to electronically submit information from Forms 300 and 301. The organizations will continue to be required to submit information from their Form 300A summaries.
Employers with more than 10 employees in most industries are required to collect information on occupational injuries and illnesses. Each injury and illness must be reported on an OSHA Form 300 and employers must also prepare an OSHA Form 301 to provide additional details. Form 301 requests sensitive information such as the employee's date of birth, the body part affected, and whether they were treated in an ER and/or hospitalized overnight.
OSHA indicated it's changing its recordkeeping requirements for a number of reasons, including:
The risk of disclosure of sensitive worker information
The costs of collecting and using the information
The reporting burden on employers
Under the current recordkeeping rule, the initial deadline for electronic submission of information from Forms 300 and 301 by covered businesses with 250 or more employees was July 1, 2018. However, OSHA will not enforce this deadline without further notice during this rulemaking.
Comments on the proposed rule will be accepted until September 28.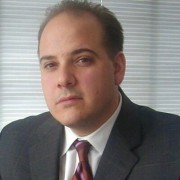 Rob Calise is the Managing Director, Employee Benefits of The Hilb Group of New England, where he helps clients control the costs of employee benefits by focusing on consumer-driven strategies and on how to best utilize the tax savings tools the government provides. Rob serves as Chairman of the Board of United Benefit Advisors, and is a board member of the Blue Cross & Blue Shield of RI Broker Advisory Board, United HealthCare of New England Broker Advisory Board and Rhode Island Business Healthcare Advisors Council. He is also a member of the National Association of Health Underwriters (NAHU), American Health Insurance Association (AHIA) and the Employers Council on Flexible Compensation (ECFC), as well as various human resource associations. Rob is a graduate of Bryant University with a BS in Finance