Smart Benefits: Reduce Winter Weather Workplace Risks
Monday, December 10, 2018
Rob Calise, GoLocalWorcester Business/Health Expert
With winter weather here, it's time to prepare to prevent injuries at the workplace. And OSHA has some good tips to address some of the more common dangers to employees, including:
Slips on Snow and Ice: To prevent slips and falls, be sure to clear snow and ice from walking surfaces and use a deicer. When workers must walk on surfaces covered with snow or ice, instruct them to wear footwear with good traction and plenty of insulation. And suggest they take small steps and walk slowly.
Falls from Rooftops During Snow Removal: If employees need to access the roof to remove snow, be sure it is structurally safe beforehand to avoid the risk of collapse. And make sure they're aware of any hazards on the roof that they may be exposed to like downed power lines. Lastly, equip all employees with personal protective gear for the job and make sure they understand how to use it.
Winter Driving: Promote safety on the roads by alerting workers to the dangers of winter weather driving and training them to drive properly for the conditions. Also be sure to train employees to inspect the brakes, electrical system, tires and visibility systems before driving. And provide an emergency kit in all work vehicles.
Shoveling: Shoveling can be a very strenuous activity that can result in exhaustion, injuries or even heart attacks. Remind employees to warm up first and take frequent breaks. And suggest they lift only small amounts at a time with proper technique, or better yet, push the snow instead of lifting it.
Using Snow Blowers: Equipment like snow blowers should be grounded to prevent shock or electrocution. To prevent cuts or other injuries, teach employees to turn off a blower and disconnect it from its power source before attempting to clean or repair it, and to never put their hands or feet near moving parts. Another precaution workers can take is to only add fuel before the machine is started rather than when it is running.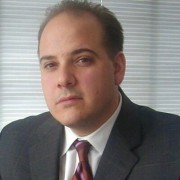 Rob Calise is the Managing Director, Employee Benefits of The Hilb Group of New England, where he helps clients control the costs of employee benefits by focusing on consumer-driven strategies and on how to best utilize the tax savings tools the government provides. Rob serves as Chairman of the Board of United Benefit Advisors, and is a board member of the Blue Cross & Blue Shield of RI Broker Advisory Board, United HealthCare of New England Broker Advisory Board and Rhode Island Business Healthcare Advisors Council. He is also a member of the National Association of Health Underwriters (NAHU), American Health Insurance Association (AHIA) and the Employers Council on Flexible Compensation (ECFC), as well as various human resource associations. Rob is a graduate of Bryant University with a BS in Finance