Smart Benefits: Share Value of Benefits with Total Compensation Statements
Monday, October 01, 2018
Rob Calise, GoLocalWorcester Business/Health Expert
With today's low unemployment rate, attracting and retaining employees is more important than ever.
And one of the biggest draws for workers is the salary and benefits a company offers. Sometimes, though, the true value of these offerings isn't fully understood by employees, which could prompt them to seek out opportunities with more robust packages.
To help employees get a complete picture of your offerings, consider issuing total compensation statements to workers.
These documents, which can be printed or online statements, allow employers to share how much they're investing in workers by showing the overall value of everything from base pay to intangible perks like flexible hours.
If you plan to issue total compensation statements, here are five ways to maximize their value:
Determine the data you want to share, keeping in mind it will need to be personalized for each situation.
Keep the information up to date so statements are always current.
Create documents that are easy to read and understand at a glance.
Make sure the data is accurate or you'll erode trust.
Introduce the statements with a communications campaign that explains why they're important.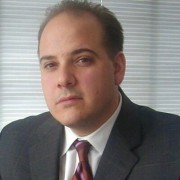 Rob Calise is the Managing Director, Employee Benefits of The Hilb Group of New England, where he helps clients control the costs of employee benefits by focusing on consumer-driven strategies and on how to best utilize the tax savings tools the government provides. Rob serves as Chairman of the Board of United Benefit Advisors, and is a board member of the Blue Cross & Blue Shield of RI Broker Advisory Board, United HealthCare of New England Broker Advisory Board and Rhode Island Business Healthcare Advisors Council. He is also a member of the National Association of Health Underwriters (NAHU), American Health Insurance Association (AHIA) and the Employers Council on Flexible Compensation (ECFC), as well as various human resource associations. Rob is a graduate of Bryant University with a BS in Finance