Smart Benefits: Should You Surcharge?
Monday, July 09, 2018
Rob Calise, GoLocalWorcester Business/Health Expert
As employers continue to look for ways to trim health insurance costs, one strategy some are utilizing is to tack on surcharges to cut down on the amount they pay for covered spouses or domestic partners.
While employers aren't required to offer coverage to spouses or domestic partners, they often do. Yet to offset those costs, there are different types of surcharges companies charge:
Straight Surcharge: Some companies charge employees a surcharge if their spouse or domestic partner elects coverage – whether or not they have another option – in order to alleviate some of the burden of providing insurance to additional participants.
Limited Surcharge: To encourage spouses or domestic partners to enroll in other coverage, if available, some organizations only charge a surcharge to employees for covering a spouse or domestic partner who has access to insurance through their own employer and but declines it.
Insuring spouses or domestic partners can add up. But if limiting availability of coverage to spouses and domestic partners isn't an option, shifting some of the costs to the employee could be.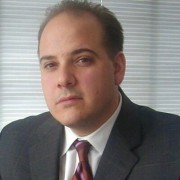 Rob Calise is the Managing Director, Employee Benefits of The Hilb Group of New England, where he helps clients control the costs of employee benefits by focusing on consumer-driven strategies and on how to best utilize the tax savings tools the government provides. Rob serves as Chairman of the Board of United Benefit Advisors, and is a board member of the Blue Cross & Blue Shield of RI Broker Advisory Board, United HealthCare of New England Broker Advisory Board and Rhode Island Business Healthcare Advisors Council. He is also a member of the National Association of Health Underwriters (NAHU), American Health Insurance Association (AHIA) and the Employers Council on Flexible Compensation (ECFC), as well as various human resource associations. Rob is a graduate of Bryant University with a BS in Finance