Smart Benefits: Survey Shows Annual Health Insurance Premiums Up 5%
Monday, October 08, 2018
Rob Calise, GoLocalWorcester Business/Health Expert
The 2018 Kaiser Family Foundation Health Benefits Survey, released last week, reveals that annual premiums for employer-sponsored family health coverage increased to $19,616 this year, a five percent increase over last year. Premiums for single coverage average $6,896, up three percent from 2017.
Average premiums for covered workers in the Northeast are higher than the average premiums for workers in other regions for both single and family coverage.
Other findings from the survey, which looks at aspects of coverage such as premiums, employee contributions, and cost-sharing provisions among private and non-federal public employers with three or more workers, include:
Fifty-seven percent of firms offer health benefits to at least some of their workers. The likelihood of offering health benefits, varies by size: only 47% of firms with three to nine workers offer coverage, while almost all with 1,000 or more workers do.
Currently 85 percent of covered workers have a deductible, up from 81 percent last year. The average deductible is $1,573 for single coverage.
Most employees contribute toward the cost of the premium for their coverage. On average, covered workers contribute 18% of the premium for single coverage and 29% of the premium for family coverage.
PPOs are still the most common plan type, enrolling 49% of covered workers in 2018. Twenty-nine percent of covered workers are enrolled in a high-deductible plan with a savings option (HDHP/SO), 16% in an HMO, 6% in a POS plan.
Sixty-one percent of covered workers, including 13% of covered workers in small firms and 81% in large firms, are enrolled in plans that are either partially or completely self-funded.
Fifty-three percent of small firms and 82% of large firms offer a program in at least one of these areas: smoking cessation; weight management; and behavioral or lifestyle coaching.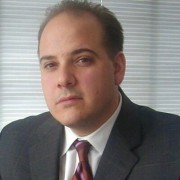 Rob Calise is the Managing Director, Employee Benefits of The Hilb Group of New England, where he helps clients control the costs of employee benefits by focusing on consumer-driven strategies and on how to best utilize the tax savings tools the government provides. Rob serves as Chairman of the Board of United Benefit Advisors, and is a board member of the Blue Cross & Blue Shield of RI Broker Advisory Board, United HealthCare of New England Broker Advisory Board and Rhode Island Business Healthcare Advisors Council. He is also a member of the National Association of Health Underwriters (NAHU), American Health Insurance Association (AHIA) and the Employers Council on Flexible Compensation (ECFC), as well as various human resource associations. Rob is a graduate of Bryant University with a BS in Finance