Smart Benefits: The Cost of Noncompliance With Workplace Laws
Monday, July 30, 2018
Rob Calise, GoLocalWorcester Business/Health Expert
To avoid potentially costly fines, employers must regularly review their policies and practices to make sure they comply with the multitude of federal, state, and local laws. And if they don't? Those overlooking compliance (intentionally or unintentionally) could face dire consequences.
The Department of Labor's (DOL's) Wage and Hour Division conducted nearly 14,000 outreach events to get their message to employees in the past five years and 3,200 in 2017 alone. Numerous employers were affected by governmental initiatives and investigations that uncovered noncompliant practices. Here is a recap for last year:
The Wage and Hour Division obtained nearly $270 million in back wages for approximately 240,000 workers throughout the US for minimum wage, overtime, and other wage violations.
The Equal Employment Opportunity Commission (EEOC) awarded $484 million for victims of workplace discrimination.
The EEOC received 25,605 sex-related discrimination claims, and that number is expected to rise in 2018.
More than 84,250 discrimination charges and 41,097 retaliation charges were filed with the EEOC.
Immigration and Customs Enforcement (ICE) audits, which fell after 2013, rose back up to 1,360, with ICE intending to increase that number by five times, projecting nearly 7,000 audits for 2018.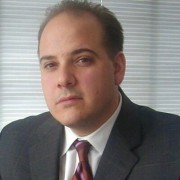 Rob Calise is the Managing Director, Employee Benefits of The Hilb Group of New England, where he helps clients control the costs of employee benefits by focusing on consumer-driven strategies and on how to best utilize the tax savings tools the government provides. Rob serves as Chairman of the Board of United Benefit Advisors, and is a board member of the Blue Cross & Blue Shield of RI Broker Advisory Board, United HealthCare of New England Broker Advisory Board and Rhode Island Business Healthcare Advisors Council. He is also a member of the National Association of Health Underwriters (NAHU), American Health Insurance Association (AHIA) and the Employers Council on Flexible Compensation (ECFC), as well as various human resource associations. Rob is a graduate of Bryant University with a BS in Finance