Smart Benefits: The Rise of AI
Monday, February 19, 2018
Rob Calise, GoLocalWorcester Business/Health Expert
Artificial intelligence (AI) and robotics technologies are in use in many industries to manage tasks previously performed by people. But now it's also being used in employee benefits and HR to change the speed and efficiency of processes, gain valuable insights and boost engagement. Here are some ways new cognitive tools are impacting the industry.
Recruitment: AI analytics can help with talent selection and job matching.
Training: An organization's training and development goals can be analyzed with human factors like current skills and learning styles to identify the best matching training requirement for an individual.
Onboarding: Chatbots can answer questions quicker from structured data in databases, freeing up staff from answering predictable and repeatable inquiries.
Compensation Strategies: AI can be leveraged to gain insights into trends and optimized pay and benefits for critical talent or to enable HR professionals to administer flexible compensation.
Benefit Utilization: Employers can use AI to learn what the worker does with their benefits after enrollment.
Better Engagement: Chatbots can be used for more frequent, targeted outbound engagement, or even to conduct employee surveys.
Employee Satisfaction: From analyzing headshots of employees as they enter or leave the workplace to examining the sentiment of emails sent, various machine learning can calculate an employee's emotional attachment to an organization.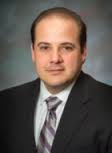 Rob Calise is the Managing Director, Employee Benefits of The Hilb Group of New England, where he helps clients control the costs of employee benefits by focusing on consumer-driven strategies and on how to best utilize the tax savings tools the government provides. Rob serves as Chairman of the Board of United Benefit Advisors, and is a board member of the Blue Cross & Blue Shield of RI Broker Advisory Board, United HealthCare of New England Broker Advisory Board and Rhode Island Business Healthcare Advisors Council. He is also a member of the National Association of Health Underwriters (NAHU), American Health Insurance Association (AHIA) and the Employers Council on Flexible Compensation (ECFC), as well as various human resource associations. Rob is a graduate of Bryant University with a BS in Finance