Smart Benefits: The Role of Analytics in Employee Benefits
Monday, October 15, 2018
Matt Espeut, GoLocalWorcester Health +Lifestyle Contributor
With data analytics embedded in many areas of organizations, it's no surprise that it's increasingly shaping employee benefits as well.
That's because the data held by HR can be leveraged to tailor the right combination of solutions employers offer. And with record-low unemployment, it's critical to get the benefits right to attract talent.
Here are the advantages of big data and what it could mean for your businesses:
Utilization Analysis: Many companies have plenty of utilization data available but they're simply not analyzing it. By understanding how employees are using benefits, you can determine the actual needs of your workforce to customize the best offerings.
Debunking Misperceptions: Employers often think their employees have certain needs based on their anecdotal feedback. But data can help identify the real issues employees are facing and deliver a benefits package that provides true value.
Optimizing Communication: Analytics can reveal popular times employees access their benefits so companies can tailor communications accordingly. Businesses can also look at the results of campaigns, such as those designed to boost wellness program participation, and adjust future efforts based on what's been successful.
Planning for the Future: By analyzing statistics like high cholesterol or other biometric screening results, organizations can better predict health outcomes to identify future health insurance requirements.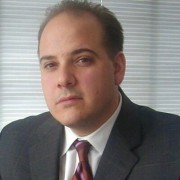 Rob Calise is the Managing Director, Employee Benefits of The Hilb Group of New England, where he helps clients control the costs of employee benefits by focusing on consumer-driven strategies and on how to best utilize the tax savings tools the government provides. Rob serves as Chairman of the Board of United Benefit Advisors, and is a board member of the Blue Cross & Blue Shield of RI Broker Advisory Board, United HealthCare of New England Broker Advisory Board and Rhode Island Business Healthcare Advisors Council. He is also a member of the National Association of Health Underwriters (NAHU), American Health Insurance Association (AHIA) and the Employers Council on Flexible Compensation (ECFC), as well as various human resource associations. Rob is a graduate of Bryant University with a BS in Finance