Smart Benefits: What to Do if You Get a Shared Responsibility Letter
Monday, February 26, 2018
Rob Calise, GoLocalWorcester Business/Health Expert
The IRS has been issuing IRS Letter 226J to applicable large employers who are potentially liable for an ACA employer shared responsibility penalty for the 2015 tax year, the first year the provision was effective. The letters are being sent to those employers who – for at least a month – didn't offer adequate and affordable coverage to its full-time employees, identified by cross-checking tax returns of individuals who received premium tax credits for coverage bought on an exchange.
The letter, according to the IRS, will include an employer shared responsibility payment summary table itemizing the proposed payment by month and indicating for each month if the liability is under section 4980H(a) or section 4980H9(b). It will also include a description of what you should do if you agree or disagree with the payment outlined – and what actions the IRS will take if you don't respond.
So if you get an IRS 226J Letter, what do you need to do?
Read the letter carefully. The letter will include instructions for responding in writing, whether you agree with the proposed payment or disagree with part or all of the amount.
Complete the response form. Whether you agree or disagree with the letter, complete Form 14764.
Ask questions. If you have questions about the letter, contact the name of the specific IRS employee listed.
Act quickly. The timeframe in which to respond to the letter is generally 30 days.
Keep Records. Maintain copies of the letter and any documents you submit in response.
If you reply to the IRS Letter 226, in follow up, you will receive a version of Letter 227, which will provide additional instructions for action you may need to take. If you don't respond to either Letter 226 or 227, the IRS will assess the proposed payment and send Notice CP 220J and demand for payment, which will include instructions on how to make payment.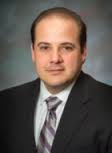 Rob Calise is the Managing Director, Employee Benefits of The Hilb Group of New England, where he helps clients control the costs of employee benefits by focusing on consumer-driven strategies and on how to best utilize the tax savings tools the government provides. Rob serves as Chairman of the Board of United Benefit Advisors, and is a board member of the Blue Cross & Blue Shield of RI Broker Advisory Board, United HealthCare of New England Broker Advisory Board and Rhode Island Business Healthcare Advisors Council. He is also a member of the National Association of Health Underwriters (NAHU), American Health Insurance Association (AHIA) and the Employers Council on Flexible Compensation (ECFC), as well as various human resource associations. Rob is a graduate of Bryant University with a BS in Finance