Smart Benefits: When it Comes to Benefit Info, Get Personal
Monday, January 07, 2019
Rob Calise, GoLocalWorcester Business/Health Expert
To engage your workforce and help employees get the most from their benefits, personalization is key – and not just during open enrollment. To deliver more effective communication year-round, consider these five strategies:
Go Mobile-Friendly: Fit the lifestyles of today's employees with a responsive benefits website they can access anywhere. And use mobile apps, text and email to push information out over their phones.
Leverage Employee Data: Send relevant, customized messages based on major life events, like getting married, starting a family, ore preparing for retirement to show benefits support at critical moments.
Solicit Feedback: Employees want to feel listened to and understood. So ask employees their opinions through surveys and other forums and let them drive your communications by responding with the info they value.
Say it with Video: For those who are overwhelmed by lengthy benefits booklets or complex policy info, capture employees' attention with a video connection. That way, you can communicate the information employees need with a human face and voice – giving them expert access from anywhere.
Dial into Diseases: For employees with chronic conditions like diabetes, use personalized messages to engage them about benefits, resources, screenings, and more to help improve outcomes and lower costs.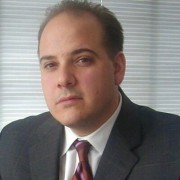 Rob Calise is the Managing Director, Employee Benefits of The Hilb Group of New England, where he helps clients control the costs of employee benefits by focusing on consumer-driven strategies and on how to best utilize the tax savings tools the government provides. Rob serves as Chairman of the Board of United Benefit Advisors, and is a board member of the Blue Cross & Blue Shield of RI Broker Advisory Board, United HealthCare of New England Broker Advisory Board and Rhode Island Business Healthcare Advisors Council. He is also a member of the National Association of Health Underwriters (NAHU), American Health Insurance Association (AHIA) and the Employers Council on Flexible Compensation (ECFC), as well as various human resource associations. Rob is a graduate of Bryant University with a BS in Finance