Smart Benefits: When It Comes to Unpaid Summer Interns, Beware FLSA Rules
Monday, June 11, 2018
Rob Calise, GoLocalWorcester Business/Health Expert
This time of year, many employers award internships to college students. While many students opt for experience over pay, it's important to be aware of the risk of potential misclassification under the Fair Labor Standards Act (FLSA) if you have unpaid interns.
New DOL Guidance
In January, the DOL adopted a new test to determine whether interns of for-profit companies count as employees under the FLSA. The previous six-part test has been replaced by the "primary beneficiary" test, which considers seven factors to determine if the employer or intern is the primary beneficiary of the relationship. And rather than requiring each of the seven factors to be met, all the factors are considered as a whole in each individual case.
The Seven Factors
To determine whether an intern qualifies for an unpaid internship, the new test considers the extent to which:
1.The intern and the employer clearly understand that there is no expectation of compensation. Any promise of compensation, express or implied, suggests that the intern is an employee - and vice versa.
2.The internship provides training that would be given in an educational environment, including the clinical and other hands-on training provided by educational institutions.
3.The internship is tied to the intern's formal education program by integrated coursework or by receiving academic credit.
4.The internship accommodates the intern's academic commitments by corresponding to the academic calendar.
5.The internship's duration is limited to the period in which the intern is provided with beneficial learning.
6.The intern's work complements, rather than displaces, the work of paid employees while providing the intern with significant educational benefits.
7.The intern and the employer understand that the internship is conducted without entitlement to a paid job at the end of the internship.
If the analysis concludes that the intern is an employee, they will be entitled to both minimum wage and overtime pay under the FLSA.
When in Doubt, Pay
To ensure your interns are really interns under the new guidance, be sure to evaluate each internship on a case-by-case basis. If there's any question about whether an internship meets the DOL's criteria, the safest approach is to pay all interns at least minimum wage.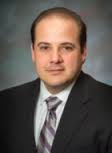 Rob Calise is the Managing Director, Employee Benefits of The Hilb Group of New England, where he helps clients control the costs of employee benefits by focusing on consumer-driven strategies and on how to best utilize the tax savings tools the government provides. Rob serves as Chairman of the Board of United Benefit Advisors, and is a board member of the Blue Cross & Blue Shield of RI Broker Advisory Board, United HealthCare of New England Broker Advisory Board and Rhode Island Business Healthcare Advisors Council. He is also a member of the National Association of Health Underwriters (NAHU), American Health Insurance Association (AHIA) and the Employers Council on Flexible Compensation (ECFC), as well as various human resource associations. Rob is a graduate of Bryant University with a BS in Finance