Smart Benefits: With Holidays Underway, Keep Mental Health Top of Mind
Monday, November 05, 2018
Rob Calise, GoLocalWorcester Business/Health Expert
As the holidays approach, it can be a challenging time for employees who struggle with depression. And the illness poses difficulties for employers as well, with clinical depression costing more than $51 billion in absenteeism from work and lost productivity, according to Mental Health America.
To protect the wellbeing of your staff this time of the year, and your bottom line, here are five steps you can take:
Watch for Signs: Train mangers and supervisor to know the warning signs of depression and how to raise the issue with employees.
Talk: Encourage employees to speak to their boss or HR about their mental health concerns, and assure them that the information they share will be kept confidential.
Provide Support: Ensure employees have the help they need by offering support such as guidance from HR on any mental health benefits, EAP or other services available to them.
Be Flexible: If your company offers a flexible schedule, let the employee know that they can make adjustments if they need to in order to get symptoms under control.
Focus on Health: Make sure the employees understand that you're committed to helping them be healthy and, if they need to take some time off, show you value them by keeping in touch.
Just because an employee is going through a difficult time doesn't mean they're not capable of doing their job. And with the proper support and understanding from their employer, those suffering from mental health problems may even end up being a company's most productive and dedicated workers.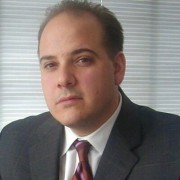 Rob Calise is the Managing Director, Employee Benefits of The Hilb Group of New England, where he helps clients control the costs of employee benefits by focusing on consumer-driven strategies and on how to best utilize the tax savings tools the government provides. Rob serves as Chairman of the Board of United Benefit Advisors, and is a board member of the Blue Cross & Blue Shield of RI Broker Advisory Board, United HealthCare of New England Broker Advisory Board and Rhode Island Business Healthcare Advisors Council. He is also a member of the National Association of Health Underwriters (NAHU), American Health Insurance Association (AHIA) and the Employers Council on Flexible Compensation (ECFC), as well as various human resource associations. Rob is a graduate of Bryant University with a BS in Finance