Smart Benefits: With Stress Piling On, Employers Can Help Workers with Financial Wellness
Monday, August 27, 2018
Rob Calise, GoLocalWorcester Business/Health Expert
A recent Fidelity Investments survey reveals that 42 percent of employees fall into the "unwell" category when it comes to their finances.
In the research, those surveyed cited their finances as a major cause of stress, second only behind their jobs. Three key causes of financial stress ranked among the top five overall stressors:
Overall financial situation
Saving for the future
Paying off debt
And the impact of these strains isn't just personal, but affects the workplace as well. In fact, the study found that employees with the highest levels of debt have twice the absenteeism of those with the lowest levels, and miss an additional full week of work more when comparing the two groups. Those struggling with debt are also significantly less likely to get enough sleep and more likely to be frequently anxious – both of which can affect job productivity.
To address workers' financial well-being, employers can help by moving beyond wellness programs focused solely on health and incorporating financial wellness as well. These type of programs can assist employees by addressing leading contributors to their financial stress such as creating budgets and consolidating debt.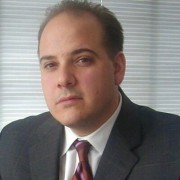 Rob Calise is the Managing Director, Employee Benefits of The Hilb Group of New England, where he helps clients control the costs of employee benefits by focusing on consumer-driven strategies and on how to best utilize the tax savings tools the government provides. Rob serves as Chairman of the Board of United Benefit Advisors, and is a board member of the Blue Cross & Blue Shield of RI Broker Advisory Board, United HealthCare of New England Broker Advisory Board and Rhode Island Business Healthcare Advisors Council. He is also a member of the National Association of Health Underwriters (NAHU), American Health Insurance Association (AHIA) and the Employers Council on Flexible Compensation (ECFC), as well as various human resource associations. Rob is a graduate of Bryant University with a BS in Finance