Family Robbed at Gunpoint Inside Their Worcester Apartment
Wednesday, April 12, 2017
GoLocalWorcester News Team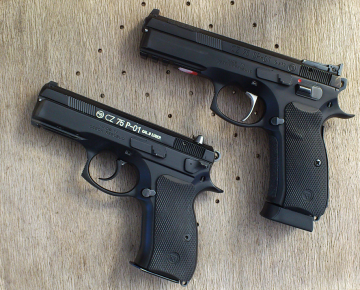 A man, pregnant woman, and child were robbed at gunpoint inside their Catharine St. apartment in Worcester early Tuesday morning.
At this time there is no additional information to provide as Detectives are working to identify the suspects involved.
The Incident
On Tuesday, April 11 at approximately 12:15 a.m., Worcester Police responded to an address on Catharine St for a reported home invasion. Responding officers spoke with the victims, who said that someone knocked on the door to their apartment. When the 31-year-old male victim opened the door, two masked individuals holding guns forced their way into the apartment.
One of the suspects struck the man in the head with the gun. The suspects woke up the man's sleeping wife, who is pregnant. One of the suspects placed the gun in the female victim's mouth and threatened to kill her while demanding money. There was also a small child present at the apartment during the home invasion. Both adult victims and the child were placed in a rear bedroom while the suspects ransacked the apartment.
The suspects took the victims' cell phones and keys, and fled the scene on foot. The man was not seriously injured, and the child was unharmed. The woman was taken to the hospital for medical treatment as a precaution, due to her pregnancy.
Police Asking for Help
Police are asking anyone with information about the incident to send an anonymous text to 274637 TIPWPD + your message or send an anonymous web based message by clicking here.