Warren, Markey Applaud End of National Grid Lockout
Tuesday, January 08, 2019
GoLocalWorcester News Team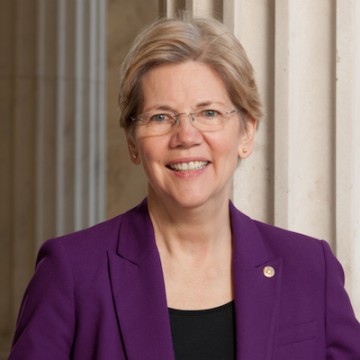 Elizabeth Warren
Massachusetts Senators Elizabeth Warren and Edward Markey are applauding members of United Steelworkers Locals 12003 and 12012 at National Grid of Massachusetts who voted to ratify a new contract agreement with the company.
The vote ends the lockout of 1,250 employees.
"While we are thankful for all of the hard work put into these negotiations, lockouts are unsafe, unfair, and should never be used as a negotiating tactic, damaging public trust and harming hard-working families. The six-month lockout tremendously impacted the Commonwealth of Massachusetts, and we are glad that more than 1,000 workers will be able to go back to work and help support their families," said Warren and Marley.
The Lockout
In October 2018, Senators Warren and Markey sent a letter to the Marcy Reed, President of National Grid of Massachusetts, urging her to ensure that the gas workers locked out by National Grid would be available to help with the Merrimack Valley recovery from the gas explosions on September 13, 2018.
In June 2018, Warren expressed her support for United Steelworkers Locals 12003 and 12012 in their negotiations with National Grid.
During the same month, she rallied with members of the United Steelworkers Local 12003 at the National Grid Lockout Protest.