Cheat Sheet 50, FBI Files: Winter Hill Gang, Bonded Vault, Bevilacqua's Relationship with Patriarca
Monday, July 18, 2016
GoLocalWorcester News Team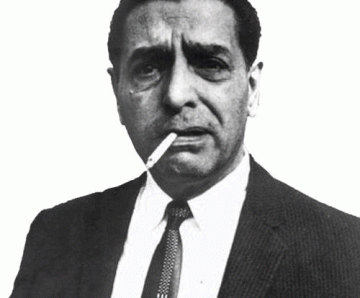 Raymond Patriarca
Each week accompanying the segments of the FBI files on Raymond Patriarca and expert analysis on the documents released, GoLocal provides a "cheat sheet" of some of the key elements from the documents.
Make no mistake about it, the files are layered with information about a time where the scope and reach of the Patriarca crime family permeated nearly every aspect of life in New England.
PAGE 1 Patriarca was quoted as saying that his legal problems were due yo "corrupt federal officials" and the FBI did not appreciate his comments.
PAGE 1 Patriarca Denies knowledge of who did the Bonded Vault Robbery
PAGE 3 An informant said Patriarca received $64,000 from the Bonded Vault Robbery
PAGE 7 One individual wanted for his role in the Bonded Vault Robbery is arrested in Las Vegas and he too told the FBI that Patriarca received a $64,000 share payment.
Whitey Bulger, Winter Hill Gang

PAGE 14 "NICK BIANCO has left to begin his prison term on the income tax violation and has been replaced by "PEANUTS" BROCCOLI as the number one man on Federal Hill directly under RAYMOND L.S. PATRIARCA.
PAGE 21 "State Commission on Judicial Tenure and Disciplne is currently conducting closed hearings concerning Chief Justice JOSEPH BEVILACQUA, Rhode Island Supreme Court, regarding the facts that BEVILACQUA wrote a letter to the Rhode Island Parole Board prior to RAYMOND PATRIARCA's January, 1975 parole supporting the parole for PATRIARCA."
PAGE 23 1976 Election a Big Win for the Mafia in RI
"During the 11/76 REDACTED advised that as a result of the recent elections, the criminal element in Rhode Island feels they have gained inroads in the state government inasmuch as REDACTED was elected REDACTED said that REDACTED was from North Providence, Rhode Island is closely aligned with various members of the hoodlum element, including PATRIARCA.
PAGE 26 "…PATRIARCA has attempted to have a sit down with the Winter Hill people to discuss the money allegedly owed to them by REDACTED.
PAGE 26 "A second source advised during 2/77 that contact between PATRIARCA and Chief Justice JOSEPH BEVILACQUA R.I. Supreme Court, are handled through REDACTED in Providence, R.I. State Police currently investigating allegations that BEVILACQUA,in 1964, received part of the loot from armed robbery of Outlet., Co. Providence, R.I.
PAGE 49 Joseph Scanlon AKA Joey Onion has been missing since April 2, 1978.
PAGE 59 The Cumberland Coin Company in Woonsocket gets robbed by Patriarca's crew for $265,000.
Page 1

Page 2

Page 3

Page 4

Page 5

Page 6

Page 7

Page 8

Page 9

Page 10

Page `11

Page 12

Page 13

Page 14

Page 15

Page 16

Page 17

Page 18

Page 19

Page 20

Page 21

Page 22

Page 23

Page 24

Page 25

Page 26

Page 27

Page 28

Page 29

Page 30

Page 31

Page 32

Page 33

Page 34

Page 35

Page 36

Page 37

Page 38

Page 39

Page 40

Page 41

Page 42

Page 43

Page 44

Page 45

Page 46

Page 47

Page 48

Page 49

Page 50

Page 51

Page 52

Page 53

Page 54

Page 55

Page 56

Page 57

Page 58

Page 59

Page 60

Page 61

Page 62

Page 63

Page 64

Page 65

Page 66